Clients
Here is a testimonial from Weldon Stevens, owner of Cosca Restaurant (1118 Denman) that we shot last week.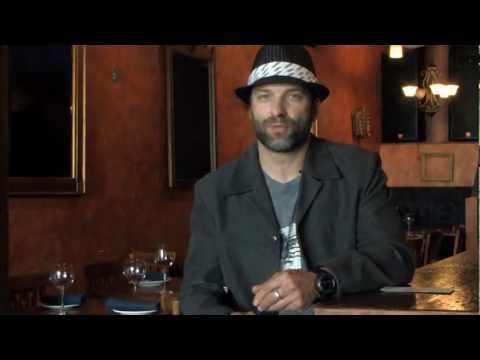 Transcript: "Hello, my name is Weldon Stevens. I own a restaurant down on Denman St. called Cosca Restaurant. We're a small authentic Rustic Italian restaurant.
Ron, from Eat Marketing has been…I've been working with him since September of 2011 and he's been successful in numerous ways.
I'm just gonna run through a couple of quick ones and talk briefly about those. A lot of our customers are repeat customers and our regulars are local within the market area here. It's a very high density.
Ron was able to focus, concentrate on those well through numerous strategic approaches that I found to be very successful. We had meetings where it was necessary to set goals, meet those deadlines and move forward.
Quite a few different things that Ron worked on to make Cosca successful.
As you know, a first year restaurant business, it's very difficult to make it successful. We worked not with just the locals but on destination marketing as well.
The reason…how we did the destination marketing was Ron's ability to work online to get us up and running so that as you know these days, a lot of the business is generated from an online position.
The visibility of Cosca not just from that standpoint, but one of the things that Ron offered as well was the ability to put together print, all types of prints including some beautiful signs that I have currently hanging, design of our business cards and design of the website.
So it really is proof with Eat Marketing as a complete package that I found and it allowed me the ability just to be able to focus and concentrate on my business from other angles and allow the marketing to be taken place by putting it in Ron's hands.
He brought in a lot of exposure through food bloggers. I found the food bloggers would come in, numerous write -ups on Cosca Restaurant and again because of that this is again hundred percent how to do with Eat Marketing.
The result of all this of course has been a very increased profile and raised revenue that we've generated, and being a first year business as I mentioned, especially with being a restaurant and in the city of Vancouver, it's very difficult to be successful. And like we previously mentioned because of this package it allowed me to focus more on just the day to day operations and other areas of Cosca Restaurant and leave the marketing in Ron's hands.
One of the things too is that I really found Ron to be an easy, pleasurable person to work with. Again, like I mentioned, if I needed to get ahold of Ron, he was there. If we need to sit down a meeting and re-strategize things, we'd be able to do so.
He often would give me a two, three-page handout so that we could sit down, work together to meet those deadlines, and that strategic approach really gave me an insight into the direction that Cosca was heading, and where we will gonna make success and increase you know, generating revenue.
I highly recommend Ron. If you have any questions with regards to Eat Marketing, please don't hesitate to call me or email me and I'd be glad to reference Ron. Thank you."